On Friday, November 20, Trump campaign lawyer Lin Wood posted a call to action on Twitter to his more than half-million followers. Wood documented a series of photos and videos by Georgia resident Susan Knox, who observed a A1 Shredding & Recycling truck parked outside an election center at Jim R. Miller Park in Cobb County loading several bins' worth of paper materials into the truck's shredder.
It is not clear whether the documents were official ballots or what kind of election documents were being destroyed, but Knox says she saw ballots shredded. Reportedly, she called the police twice but no one responded. Knox noted that three officers eventually arrived at the facility, but not until well after the truck with the shredded papers had fled the scene.
Knox reported seeing several bins like the one below stuffed with materials before being loaded into the truck's shredder.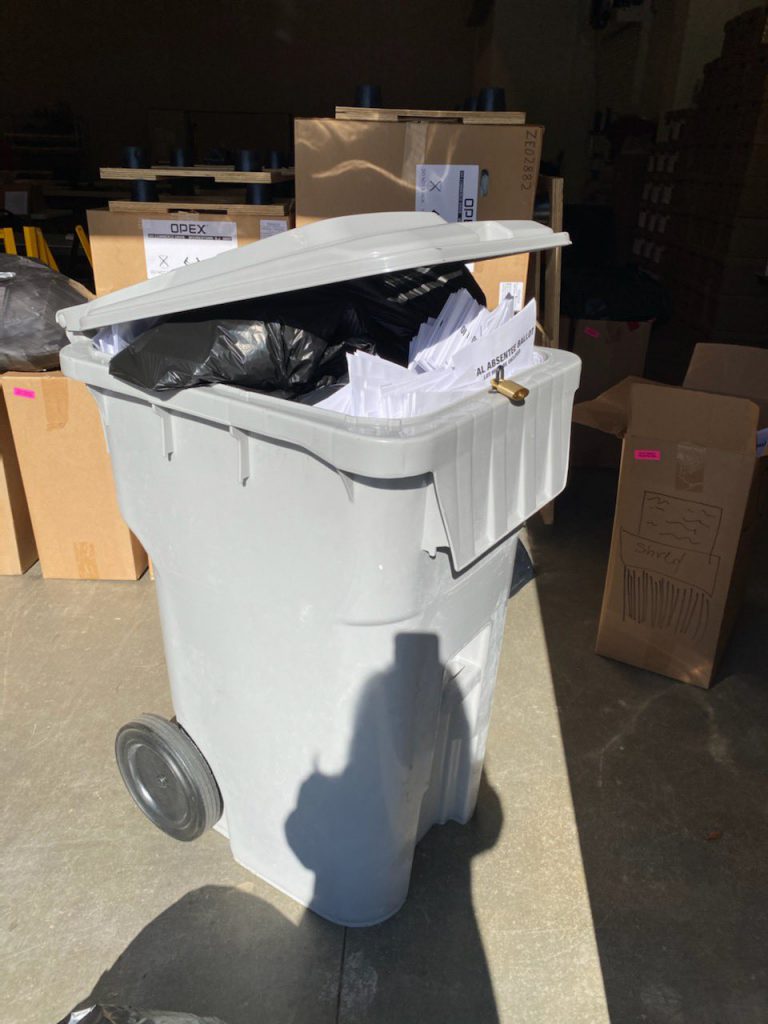 Knox filmed the actual shredding of documents, potentially ballots or other forms of election evidence. Wood advised Georgians to contact their local sheriff and police departments for answers.
Here, Knox films the arrival of officers at the facility after the shredding truck has left the election center. Patriots in Cobb County are encouraged to follow up with officals at their local police precincts.